MPEG to flash conversion is a much more interesting and magic way to share MPEG files ont only just from VCD/DVD player but also from internet. And it adds more fun because the content can be embeded everywhere over internet, personal website, blog, forum and many others.
The MPEG to flash conversion contains two procedures and it's very easy to be done with the following useful programs:
I. Moyea Video4Web Converter, an ideal video to flash video converter that can perfectly convert MPEG to flash video formats like FLV, H.264 coded MP4, MOV, 3GP/3G2 and Youtube Resolution.MP4. This converter is also good at video to audio conversions due to the fact that it can convert video formats like WMV, ASF, WMA, RMVB, RM, etc to audio in variety of formats like AAC, M4A and MP3.
II.Moyea Web Player, an easy-to-use player creator used to create and customize a flash video player to play the generated flash videos over internet when the MPEG to flash video(FLV) conversion is finished.
The brief tutorial below shows how to realize MPEG to flash conversion with Moyea Video4Web Converter plus Moyea Web Player:
Step 1: Launch Moyea Video4Web Converter and input MPEG file(s).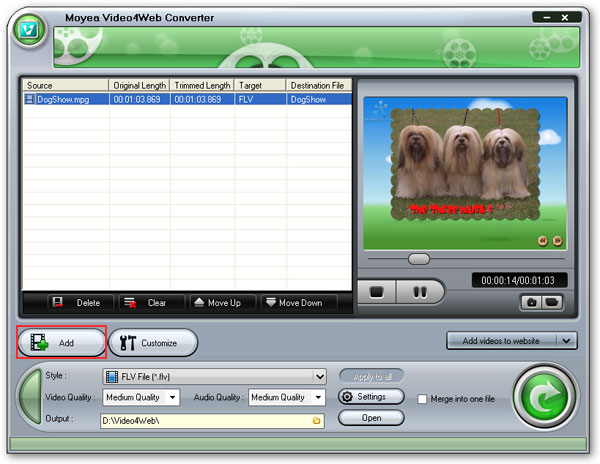 Step 2: Choose MPEG to flash video format FLV from "Style" pop-up menu.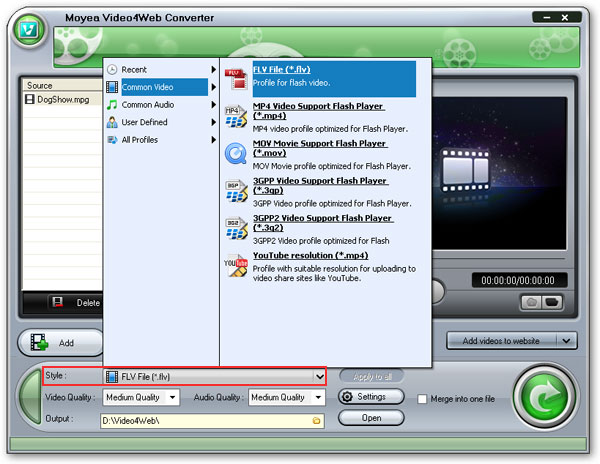 Step 3: Click "Convert" to start the conversion process.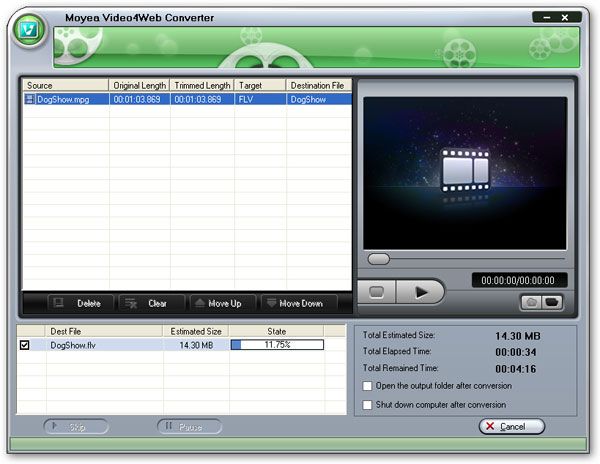 Step 4: Open Moyea Web Player, input the generated flash video(FLV) file(s).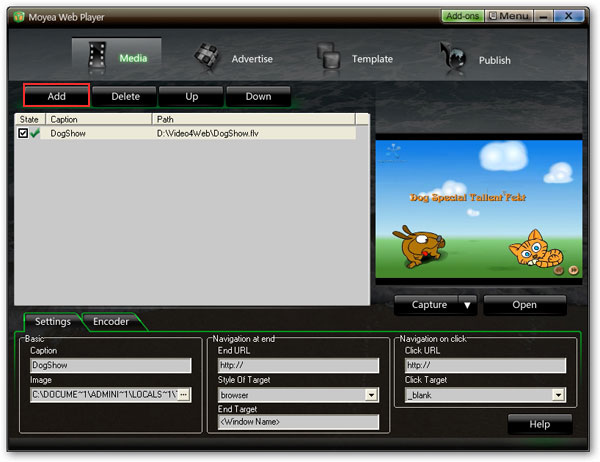 Step 5: Click "Template" to customize the flash video player.


Step 6. Click "Publish" button on "Publish" interface, upload all the published files except the index.html file, to the same folder of your web server, and then embed the generated player code into webpage.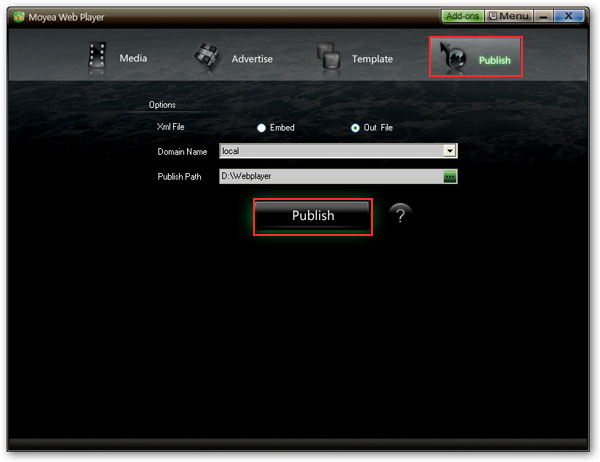 Now, enjoy the flash on webpage and share with your friends, families and customers.
System requirements

Price:
$49.95
Moyea Video to Flash Converter System requirements
• Microsoft® Windows XP (SP2 or later), Windows Vista ,Win7
• 64MB Memory (128MB recommended)
• 512MB hard disc space or above
• Adobe Flash Player 7 or above